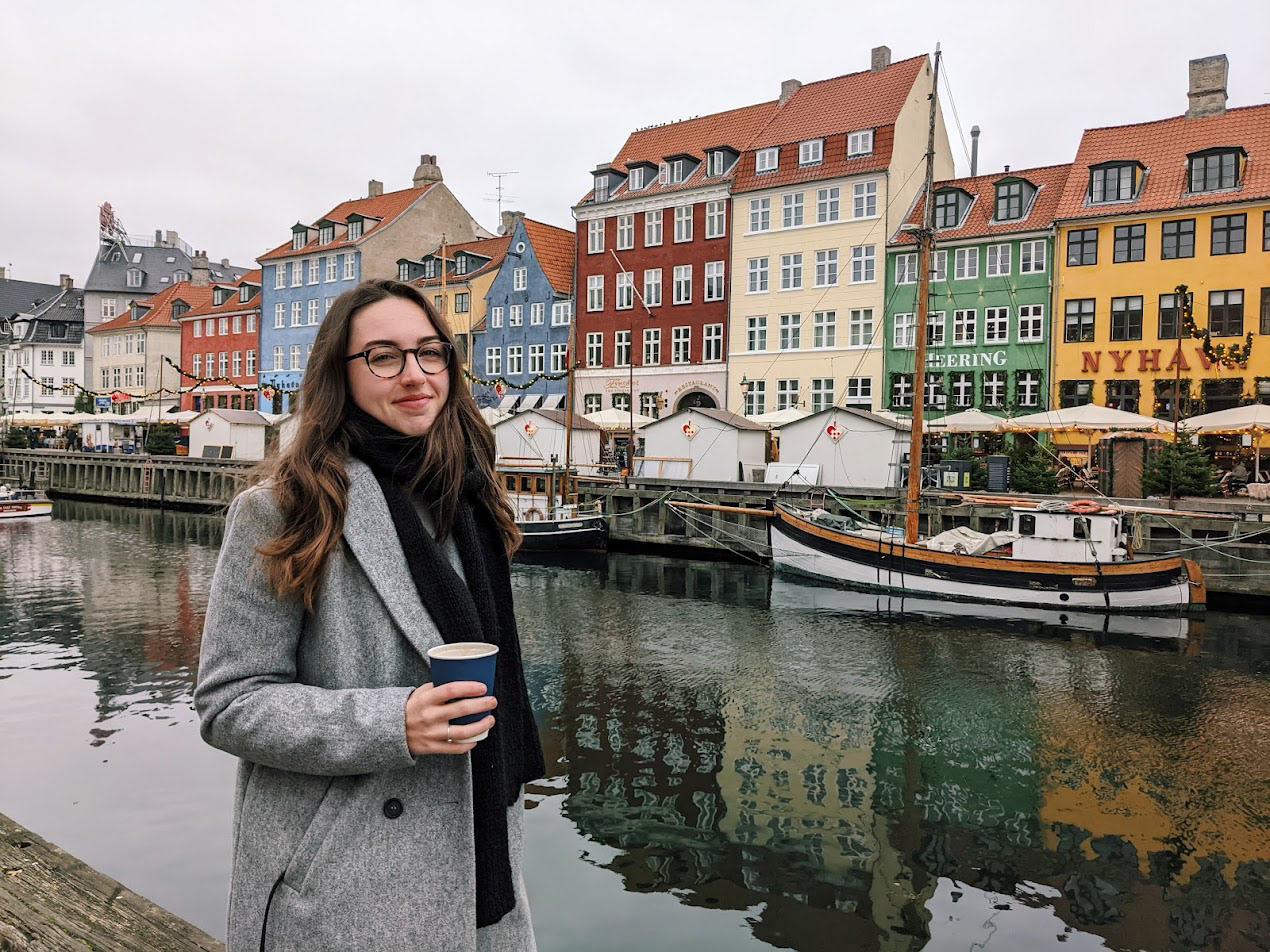 Hi, I am Chantal Vriens -
an Industrial Design (TU/e) master student with a bachelor's degree in Creative Technology (University of Twente). My main interests are in interaction design with a focus on experience and interface design. Currently, I am using my knowledge to further explore the role interaction design can play within the development of tools or interfaces using Data & AI. I like using my skills to optimize or design new solutions for users and society in innovative environments and with emerging technologies. To succeed on this border between technology and design I have a skill set that combines knowledge from design research, visual design, IoT, and programming.
I believe technological solutions will always be used by users and in a certain context and therefore interaction designers are highly valuable in bridging this gap.  Interaction research allows us to make designs that are meaningful for the stakeholders and that can be used in the real world. I highly value being observative, open-minded, and listening closely to all stakeholders involved. My critical attitude and attention to detail help me to make realistic designs for impact. 
When talking about the real world I particularly enjoy working on designs that have a societal value or are trying to make a bigger impact. Within this scope, I do not limit myself to projects in a specific sector but enjoy working in a variety of contexts - ranging from healthcare to education. Working in many different contexts learned me to quickly pick up new knowledge and learn to use new tools and information that fit the situation.
I enjoy thinking about the full picture and therefore enjoy being involved in the varying project phases ranging from the ideation up to the final user-testing.  However no matter the project phase I tend to be goal-oriented and to achieve this I prefer working in a structured manner and with clear communication. I highly value working with prototypes and enjoy working on clear visualization deliverables to help show the decisions made to others.
Combining design research with knowledge about emerging technology
Through prototyping, design theory, brainstorming, customer journey mapping, user interviews, personas, usability testing, A/B testing. Using tools such as Illustrator, Photoshop, Unity Engine (C#), CSS, HTML, processing, Invision, Arduino, Solidworks, XD, Miro, Tableau. 
Industrial Design - Eindhoven University of Technology (Master, 2020-2022)
Industrial Design - University of Twente (Pre-master, 2019-2020)
Human-Computer Interaction - University of Trento (Minor, 2018-2019)
Creative Technology - University of Twente (Bachelor, 2016-2019)
Recent Work & Volunteer Experience
In-house Designer & PR - Green Team Twente (Student Team, 2019-2020)
Photographer - University of Twente (Paid, 2018-2019)
Visitor Guide & Workshop Assistant - Tetem Art & Technology (Paid, 2018-2019)
Creative Technology Education Evaluation - University of Twente (Paid, 2018-2019)
Want to know more about me? Feel free to take a look at my resume.