Escape rooms have been growing in popularity over the last few years. Most of the time these escape room experiences are seen as fun or (at most) a teambuilding activity. Meanwhile, the Palthehuis Museum in the Netherlands is searching for a way to stimulate the learning process of history education for high school students. This project, therefore, focuses on designing an escape room experience that is fun and also has educational value. 
A design framework based on research in gamification and learning styles is made and used as the basis of the design. In the design, a combination of old technology (e.g. typewriters) and newer technology (e.g. Augmented Reality) is used for different puzzle designs in the room. The puzzles included an AR tablet experience, a typewriter puzzle, and more. In collaboration with two other students an educational 'cold war' themed escape room was built.
 Qualitative insights were gathered through observation, questionnaires, and the making of mind maps. Overall users were positive about the experience and noted having learned something within the 50-minute time limit. However, it should be noted that it looks like educational escape rooms hold more value as an addition to classroom education.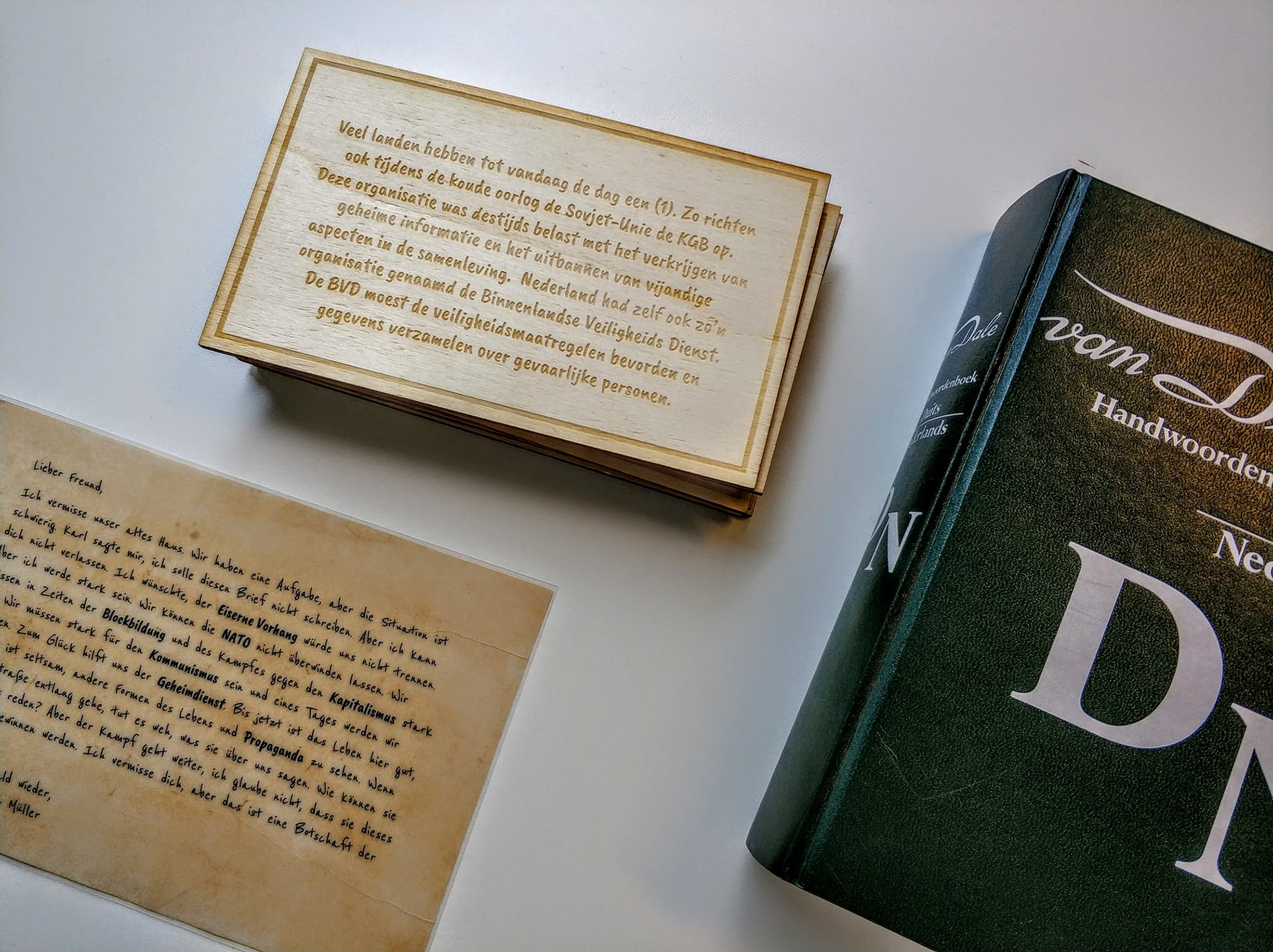 You can read more about the project in the newspaper article here: 
Course                   Coursename (DPM120), Quartile 3&4 2020-2021
Grade                     9
Client                     Palthe Huis Museum
Tools                       sfd
Team members     Chantal Vriens